Michalis Roditis:
Manager
Dear Colleagues , Collaborators , Principals , Captains , Guests , Customers and Potential Customers of RODITIS YACHTING . I would like to thank you for visiting our website and take the time to view our presentation of services . In Greece where new yachting legislation is in force , Senghen regulations are tighter and customs are very difficult to deal with you now need a very efficient and flexible agency which besides the formalities will be next to you as an assistant and consultant . Our agency with its in house facilities can offer you all this yacht support which will be essential for you and your guests to have a pleasant stay in Rhodes with a smooth clearance in and out as well as during your cruise in the Greek Islands .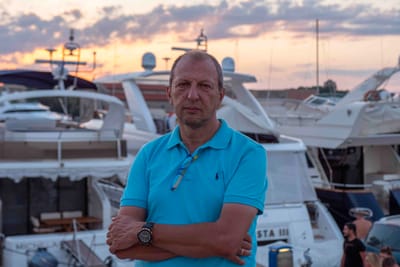 BEST SUPERYACHT AGENT of the Aegean Sea Award:
Very exciting to see RODITIS YACHTING AGENCY participating in this year's Superyacht Business Awards.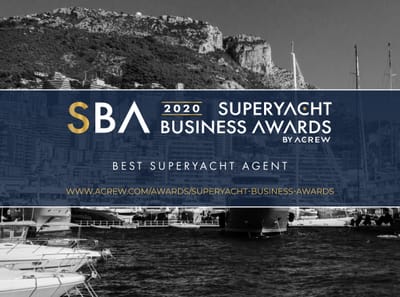 NAVIGO YACHT AGENCY:
Yacht Services
On June 2019 our agency made a deal and bought 100% of the shares of the principals of NAVIGO YACHT AGENCY a company which was the successor of ANKA TRAVEL . Navigo yacht agency was Founded in 2007 by Nicolas Pavlis (Yacht agent Licence -65- Issued by Rhodes Central Port authority) and operates in Rhodes Mandraki Marina, Kolona Emborikos Harbour and the New Marina of Rhodes. In 2019, Nicolas Pavlis decided to move on to a new promising career in the Café Business through the franchise of Greece's most well established chain "GRIGORIS". Since June 2019 , NAVIGO YACHT AGENCY passed to the ownership and management of RODITIS YACHTING AGENCY, a company established back in 1989 which continues the operation of the agency following the Customer First Service Concept.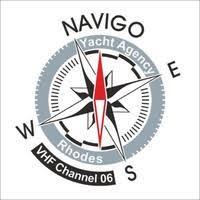 PHOENIX MARINE - Rentals:
Just for fun . . .
Our sister company PHOENIX MARINE LTD which is the Yacht Supplies and Chandlery Department has now successfully established a new brand , the "PHOENIX MARINE - RENTALS" which is dedicated to the rental and sale of Scooters ,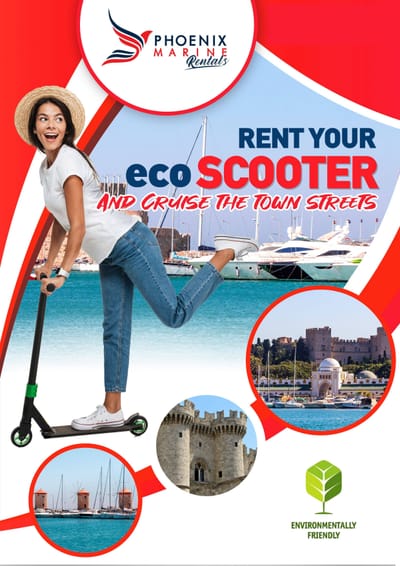 EVELTON YACHTING SMPC:
Registration & Certification Services
GREEK COMMERCIAL YACHT REGISTRATION | GREEK YACHT CHARTER LICENSE Explore the advantages for apply and be granted Greek Yacht Charter License EU and Non-EU Registered Yachts.
Greek Yacht Charter License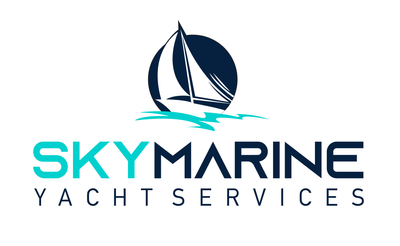 RODITIS YACHTING Single Member P.C.:
New Corporate Status
Our company has changed is corporate status and upgraded its financial strength through a major capital increase in order to be in the position to support all yacht networks in the region. It's new corporate status is : RODITIS YACHTING Single Member Private Company Yalos , Symi Island | Symi 85600 Greece VAT No : EL801041055 EORI : GR801041055 Share Value : € 11,20 Total Shares : 30,500 as of 1/10/2018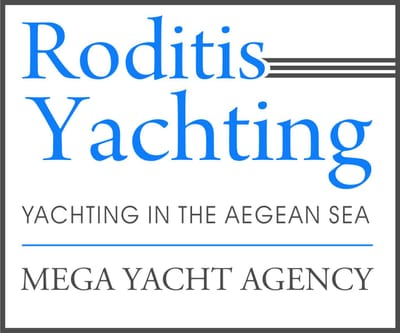 LADICO & ANTHONY QUINN BAY:
The closest remote anchorage to Rhodes Mega Yacht Berth .
One of Rhodes Island's best anchorages is Ladiko Bay and Anthony Quinn . It is a very safe anchorage and ideal for swimming and sunbathing . There is a small dock where it can be used for embarking or disembarking your guests . See the destination at Google Maps : https://goo.gl/maps/2LeGjjThC2F2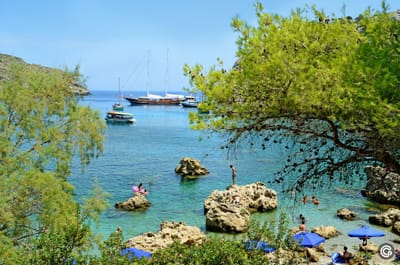 Roditis Yachting - Marine Services:
Greek Compulsory Insurance Endorsement
We are happy to announce that our agency in direct cooperation with London Based Insurance Companies is offering within 30 minutes the ability to all yachts under any flag to be covered for the Greek Compulsory Third Party Coverages according to Law 4256/2014 . GREEK COMPULSORY THIRD PARTY LIABILITY ENDORSEMENT Limits : - DEATH AND CREW ACCIDENTS : EUR.500.000 (any one accident or occurrence) : EUR.50.000 (per person limit) - Any other Material Damage to Third Parties for Collision and FFO : EUR.150.000 (any one accident or occurrence) - Sea Pollution : EUR. 150.000 (any one accident or occurrence)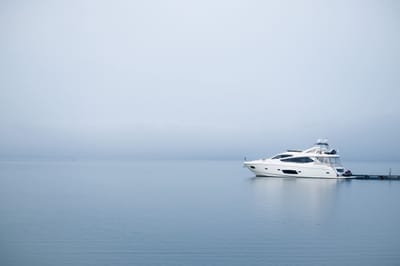 Yacht Wintering:
Wintering your yacht in Rhodes
Our company will be happy to undertake the dry docking of your yacht in Rhodes at one of the two shipyards available . As contractors under Phoenix Marin Ltd we will arrange your Wintering to be of high standard and yet at reasonable and very competitive pricing . The shicyacht is located just 2 km away from Rhodes City . Our company will offer al yacht repair & Refit , Antifouling and more services .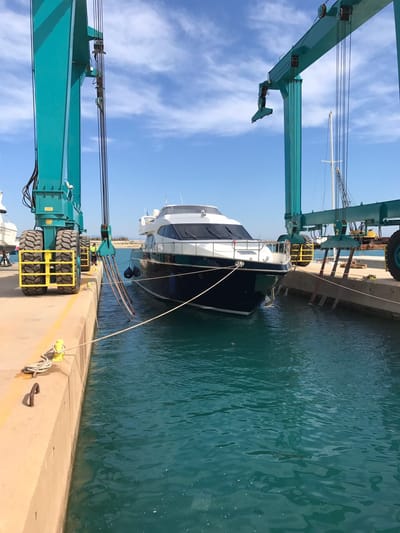 MYCONOS YACHT SERVICES:
Yacht services in Myconos Island .
Our yacht support network expands to Myconos where we offer all services such as AGENY | BERTHING | PROVISIONS | CONCIERGE . Please Contact : Yachting Services department Mrs Olga Milioni Mail: yachting@azzurrotravel.gr Tel: +302289026563, ext 106 & 108 Mob:+30 6942 861468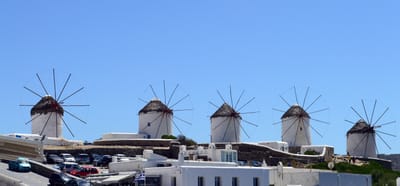 TABACO CLUB:
Our New Establishment in Rhodes New Marina . Habanos Cigars and Electronic Smoking
Tabaco Club a HABANOS CIGARS distributor and smoking accessories retail shop originates back in 1999 . A Cigar Shop and Nargile Smoke Supplies based in Rhodes , Greece . Over the years the demand in Vapor and Electronic products and modern tastes made us change our concept and introduce the first Boutique in Rhodes for NOBACCO and TOBACCO products to satisfy all our customers . As usual , we are offering unique flavours and products , cigar accessories gargle tobacco and prestigious gifts .TABACO CLUB is now located in Rhodes New Marina in a unique cozy individual building and welcomes you to taste FREE all its NOBACCO Flavours . . .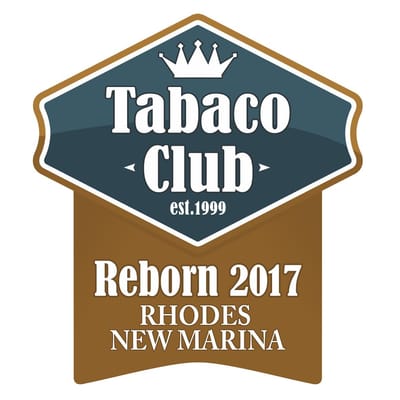 LIMASSOL BOAT SHOW:
We participate as Exhibitors during the Show
Luxury yachts, yachting services and facilities, water-sport demonstrations, seminars, recreational activities, luxury cars and exhibitors from five countries with products from the maritime sector, form what will be the largest Limassol Boat Show to date. Taking place between the 5th-7th of May in the unique surroundings of Limassol Marina, more than 100 exhibitors will lead the vibrant event which is open to the public. The exhibition will be inaugurated officially on Friday the 5th of May at 18:00 and will continue until 21:00. Opening hours for the rest of the weekend will be from 12:00 - 21:00 on Saturday the 6th of May, and from 12:00 until 20:00 on Sunday the 7th of May.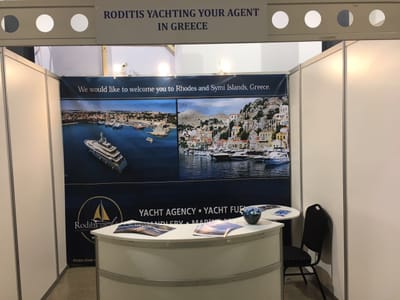 RODITIS YACHTING's SERVICE QUALITY:
QUALITY STATEMENT 2017
There is a feature that is common to practically every successful company in trade – unconditional customer satisfaction at 100%. A carefully selected location, well-targeted products, competitive prices and a series of asserted promotional actions do indeed matter – especially in times of economic recession. The levels of service as well as the quality of relations between the members of the staff are in themselves factors of a decisive impact on the successful servicing of a yacht. Being of service has been the cornerstone of our trade. Exceptional by nature, it is the kind of services we are meant to regularly and consistently provide that makes the difference, transforming the process to a memorable experience for our customers: this is what has earned us an exceptional position in the trade within the areas of the Dodecanese, the Cyclades and the Turkish coast. Engaging as we have always been in challenging activities, we have set high standards in the provision of services in our domain. Our firm's philosophy is based on the commitment to be of service to our customers. This is the reason why all members of staff and the management of RODITIS YACHTING are wholeheartedly dedicated to serve and cater to the needs of our customers at the highest degree possible. Our staff as well as all of those anyhow cooperating with RODITIS YACHTING are expected to at all times adjust their appearance, demeanor and ways of operating to the high quality standards set by the Company. What follows is an enumeration of those points of reference expressly established by our firm as guidance in our endeavor to maintain our credibility and continue to build on the comparative advantages we have been enjoyed over our competitors in the trade.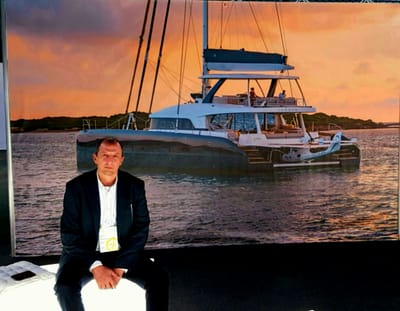 NAUTILUS of Rhodes:
Our Yacht Chandlery in Rhodes New Marina
RODITIS YACHTING 's CHANDLERY , Nautilus of Rhodes is the only chandlery in Rhodes and the near Dodecanese Islands specialized in the sale and distribution of specialized well known brands for yacht maintenance . In our shop you may also find Resins & Fiberglass , Caulking & Adhesives , Pain & Solvents , Maintenance & Cleaning Supplies and brands as K2R , AWLGRIP , CLIN AZUR , 3M Marine , International Paints , Epifanes and much more . Visit our site : http://www.rhodesyachtsupplies.com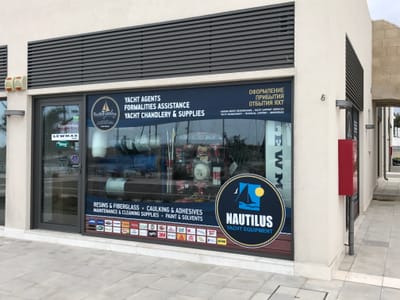 YACHT MANAGEMENT:
A New Service Dedicated to the Yacht owners
No matter the size of the yacht , the type or the use . Sail yacht , Family or Mega Yacht , Commercial or Private ? We are happy to present a portfolio of yacht management dedicated services to yacht owners with the determination to make their life easy and their yacht to be handled properly and within budget. Boat owners can choose to leave their yacht on short or long term marina contract in Greece , Cyprus or Turkey and be benefited from special arrangements and deals in the best cruise destination in the Med . Managing the boat will be our responsibility . You will just enjoy the sun and the unlimited coast line and anchorages and the comfort of your yacht.